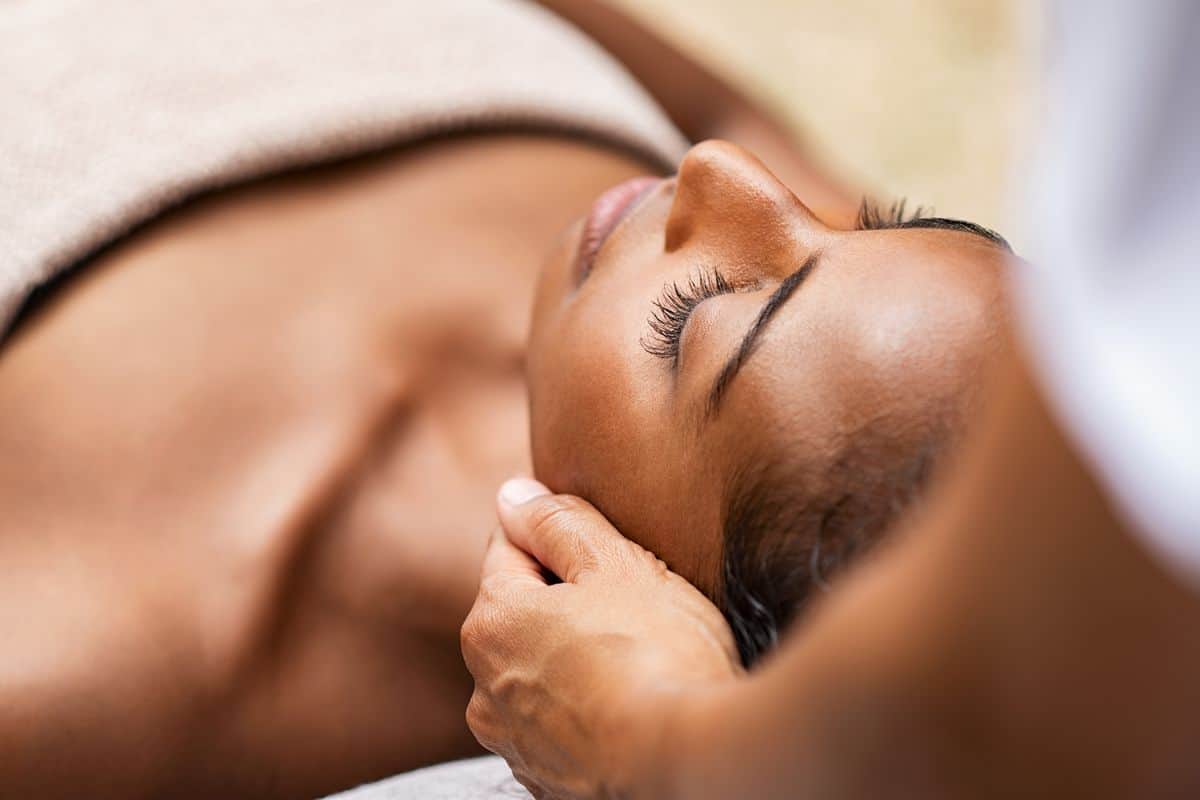 What is DermaSweep?
DermaSweep is a 30-minute office treatment which addresses many skincare concerns. Designed by dermatologists to improve upon similar but outdated treatments, this technology comfortably, gently and thoroughly lifts away the top layer of skin and allows excellent penetration of customizable serums into the skin. Exclusive solutions formulated with cutting-edge ingredients are added to target what your skin needs.
Benefits of DermaSweep Treatments
DermaSweep increases micro-circulation and delivers key skin nutrients. Hyaluronic acid soothes and thoroughly hydrates dry skin. Peel infusions aid in additional exfoliation after the treatment, but with no downtime. The Red Carpet Ready infusion transforms dull, aged, tired skin back to life. With DermaSweep, skin health is restored and signs of aging are reduced.
Hydrafacial Selections:
Signature: 30 minutes; mini facial, no serums
Deluxe: 45 minutes; LED lights, ZO sheet masque & added deluxe HF serum infusion (aesthetician's choice given the condition of your skin).
Platinum: 1 hour; Lymph drainage & LED lights, ZO sheet masque & added deluxe HF serum infusion.
LED lights help with infusion penetration & lymph drainage helps speed up healing and treatment results.
How it works:
Our non-invasive treatment improves skin health, addresses individual concerns, and creates a glow like no other. Unlike traditional facials, it's performed via device rather than by hand, for deeper penetration and longer lasting results.
Easy as 1, 2, 3:
Every Hydrafacial consists of these three simple steps, but offers endless ways to personalize based on your skin goals.
Cleanse: Deeply cleanse and soften skin to help loosen dead skin cells and prep for extractions.
Extract: Remove congestion from pores with painless suction.
Hydrate: Saturate the skin's surface with intense moisturizers and nourishing peptides.
Face:
Personalize your facial to address your specific concerns such as:
Fine lines & wrinkles
Elasticity & firmness
Hydration
Congestion & acne
Dark spots
Redness
Pigmentation
Pore size
Scalp:
Hydrafacial Keravive
The Ultimate Before & After: See instant results with every treatment. Hydrafacial can help target concerns such as:
Fine lines & wrinkles
Elasticity & firmness
Hydration
Congestion & Acne
Dark Spots
Pigmentation
Pore Size
Body:
Back
Thighs
Neck & Decollete
Booty
Arms
Hands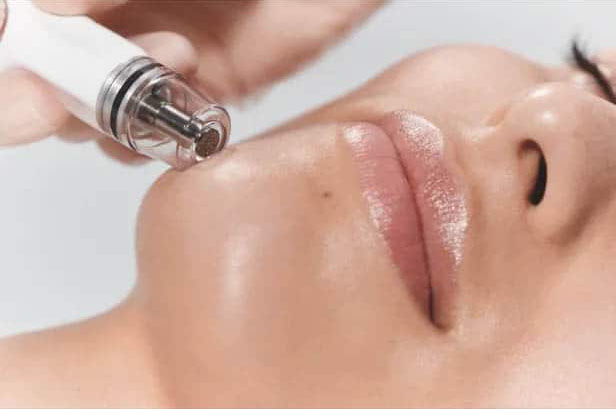 Photo provided courtesy of DiamondGlow®
Unlock your skin's potential and reveal your radiance!
DiamondGlow® is so much more than a facial. Unlike traditional wet facial treatments, which rely on chemical exfoliation to treat skin at surface level, DiamondGlow's® patented recessed diamond tip wand delivers a next-level resurfacing treatment that deeply cleans and rejuvenates the skin. DiamondGlow® is powered by SkinMedica® Pro-Infusion Serums, infused onto the skin when pores are still open and most receptive.
This involves a 3-in-1 step:
2. Extracts
To deeply cleanse the skin and remove debris from pores
3. Infuses Skin
With nourishing SkinMedica®, Pro-Infusion Serums
USES
The DiamondGlow® device is a general dermabrasion device that gently removes the top layer of skin and delivers topical cosmetic serums onto the skin.
IMPORTANT SAFETY INFORMATION
The DiamondGlow® treatment is not for everyone. You should not have a DiamondGlow® treatment if you have compromised skin quality. Tell your provider if you are pregnant or lactating, or if you have any medical conditions, including allergies, and if you are using topical medications on the area to be treated.
Typical side effects include a scratchy, stinging sensation during the treatment and temporary tightness, redness or slight swelling after the treatment. Rare serious side effects may also occur and include severe skin irritation and allergic reactions.
SKINMEDICA® PRO-INFUSION SERUMS DISCLAIMER
SkinMedica® Pro-Infusion Serums are intended to meet the FDA's definition of a cosmetic product, an article applied to the human body to cleanse, beautify, promote attractiveness, and alter appearances. These products are not intended to be drugs that diagnose, treat, cure, or prevent any disease or condition. These products have not been approved by the FDA and the statements have not been evaluated by the FDA.
Please talk to your provider for additional information.