"It'll be the BEST decision you've ever made! How's that?"
Those words came from the TV personality and author Kate Gosselin in a tweet about her tummy tuck procedure.
Women (and men!) who receive an abdominoplasty consistently love the results. Realself, a website dedicated to cosmetic surgery, averaged over 6,000 tummy tuck reviews to a 96% "Worth It" rating. Celebrities are often choosing this option to retain their beauty as they age with incredible success. Women, especially those who have had children, are finding this to be an excellent option for creating a smooth, firm abdomen.
About Tummy Tucks
A tummy tuck surgery, also known as an abdominoplasty, is one of the popular cosmetic procedures, as well as one of the most well-liked. Also known by the technical term, abdominoplasty, a tummy tuck is an operation which removes excess fat and skin from the stomach area. This often includes restoration of weakened or separated muscles of that region as well.
A tummy tuck procedure includes the following steps:
Anesthesia: Prior to the operation, you will receive medication that will keep you comfortable and asleep.
The Incision: The plastic surgeon makes a horizontal incision directly below your stomach line. Depending on the patient, this incision will not always retain the same shape or length.
Repair: At this point, your surgeon will remove extra fat and skin, and restore the abdominal muscles.
Closing the Incision: To finish the operation, the surgeon will close the incision. Methods of closing an incision can vary.
Recovery: Specific recovery information will be given to you following the operation. You will typically be able to resume exercise and all normal activities in four to six weeks.
Enjoy your beautiful body!
Note: A tummy tuck should not be sought as the fix-all answer to weight loss. Abdominoplasty is recommended to non-smokers and those with overall good health. Women should also consult the surgeon prior to operation if they are planning on having children later on in life.
Reasons To Get A Tummy Tuck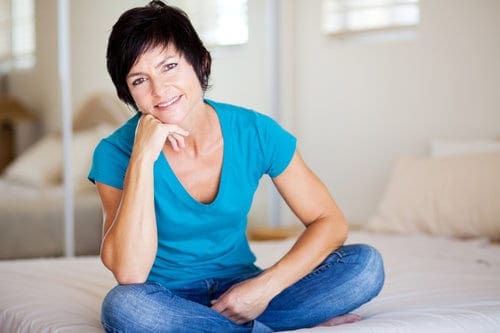 There are several categories of people who are prime candidates for a tummy tuck. They may choose to have a tummy tuck for one of the following reasons:
Pregnancy: Pregnancy stretches the skin in the abdominal area. Many women choose to have a tummy tuck to restore their body to pre-pregnancy firmness and beauty.
Significant weight-loss: After winning the weight-loss battle, a person may choose to reward him or herself with a tummy tuck to fix the skin that was previously stretched out.
Aging: As skin ages, it loses its tightness. A tummy tuck will restore much of the firmness that is lost with aging.
The Recommended Course Of Action
What is the path to best success? Here's our recommendation:
Get a tummy tuck
96% of people who have received this operation have said the cost of the tummy tuck was well worth it, and many have also expressed disappointment about having put it off so long!
Eat well
A tummy tuck restores you to a great place, but eating healthy is important to retaining the firm, flat stomach area.
Exercise
For best results, begin exercising 4-6 weeks after the tummy tuck. This is the most sure way to keep the fantastic results you experience from the initial operation.
---