It seemed too good to be true. Mimi Valdez and her niece Chissy were looking for breast augmentation and tummy tucks, but couldn't afford the local plastic surgeon. Their search for a budget conscious solution led them to a clinic in Tijuana, Mexico, claiming to offer surgery for a fraction of the local cost. When they returned to the U.S., they were in need of medical attention due to the poor quality of the surgery. The story was reported in detail to KHOU, a CBS affiliated TV station in Houston, Texas. The article states that the hospital didn't look like the one these tourists had seen on the internet, and they now believe it was illegitimate.
The most unfortunate thing about this story is that so many people make similar mistakes in their "medical tourism" adventures. Many tourists are unaware of the risks involved with plastic surgery procedures offered outside the U.S. Any kind of surgery is a serious matter, and low prices should never be a substitute for quality. Dr.Bruce Cunningham, former president of the American Society of Plastic Surgeons, testified before the U.S. Senate that "Patients who choose to travel abroad for cosmetic surgery vacation with price as a driving force in their decision… are susceptible to unwanted and sometimes disastrous outcomes." Patients considering a medical vacation should be aware of several risks before they consider the price of operating:
Risk of Infection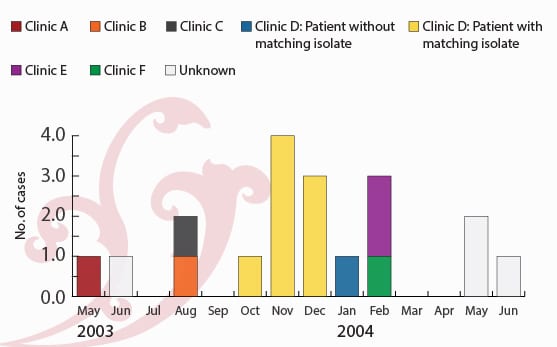 Infections are possibly the most common compication with foreign cosmetic surgery procedures. In fact, treatment for infection can often surpass the savings offered from foreign plastic surgery. According to
Clinical Infectious Diseases
, a journal published by Infectious Diseases society of America, women have reportedly acquired mycobacterium abscessus (m. abscessus) after undergoing a tummy tuck procedure in the Dominican Republic. M. abscessus is a bacteria related to those causing tuberculosis and leprosy. It is possible to be infected with a wide variety of bacteria if a facility is not clean or maintained properly. It may also be difficult to fight off foreign bacteria with domestic antibiotics, since many infections do not exist in the United States.
Cost of Surgical Repairs
The cost of repairing botched plastic surgeries can be immense in terms of both money and health. A 2011 survey from the Australian Society of Plastic Surgeons found that 72 percent of botched overseas surgeries could not be corrected, and 62 percent of patients seeking help for correcting bad plastic surgeries suffered permanent disfigurements. About 500 patients sought plastic surgery repairs from Australian doctors during the course of the survey; most of these came from breast operations occurring in countries like India, Thailand, and Malaysia. What's more, the average cost to attempt surgical repairs was around $6,000. An official survey hasn't been released for U.S. surgery repairs, but the data speaks for itself nonetheless.
Traveling After Surgery Can Be Dangerous
In general, surgeons recommend that patients avoid physical activity and travel for some time for post operative care and recovery. The American Society of Plastic Surgeons say patients should not "sunbathe, drink alcohol, swim/snorkel, water ski/jet ski, parasail, take extensive tours (walking or bus), or exercise after surgery." Yet many medical tourism vacations are sold because of these activities, hence why they are marketed as vacations. Even walking raises your heart rate, which can cause bleeding after plastic surgery. Flying too soon after surgery can also lead to bleeding issues.
The conclusion of the American Society of Plastic Surgeons is this: "let the buyer beware." Price can never substitute for quality, and discounts should never be the convincing factor. If you do choose to travel for any medical needs, here are a few things to keep in mind:
Choose a doctor with verifiable credentials.
Ask the doctor about their experience. Have they performed this operation many times before?
Look for testimonials.
Never follow through with a procedure if you sense there is something wrong. Always choose the safe route!