It's called the `Celeb Surgery Effect'.
Think of Kylie Jenner's custom-designed pout that inspired a million fans and made lip fillers as commonplace as lip balms, and you'll know what we mean.
The quest for beauty is as old as history – only the role models have changed. Once upon a time, it was royalties like Queen Cleopatra who used Belladonna (Deadly Nightshade herb) to dilate her pupils and Queen Elizabeth I, who set a trend in 16th Century Europe for pale, white skin with her favorite, lead-based beauty paste.
Today, it is the celebrities who are showing what's possible – and what's accessible and increasingly affordable – in the beauty world via mainstream and social media. And they're also removing the old-fashioned stigma attached to women's timeless desire to be more beautiful, by making no secret of the fact that plastic/cosmetic surgeries did indeed change their lives.
Beauty may be skin deep, but it is an undeniable fact that when `perceived' physical imperfections lead to emotional trauma or diminished sense of self-worth, then a small makeover is worth its price in gold for the mental transformation it brings, in addition to the physical one.
We have listed 8 celebrities below who have proudly shared the life-changing consequences of their decision to undergo plastic/cosmetic surgery.
If anything, their stories should inspire others to follow their own hearts — if they feel that a beauty-enhancing procedure may just be the right thing for them…
# 1: Ariel Winter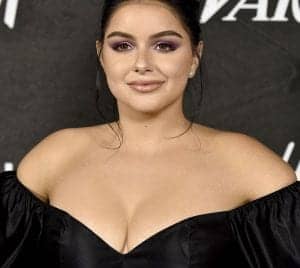 • After years of chronic back pain and self-image issues, the young Modern Family actress finally underwent a breast reduction surgery, saying she now feels exactly where she's supposed to be.
"It's hard when you're a teenage girl and you already have a lot of ridicule," Winter revealed, about the trauma of being too well-endowed with 32 F breasts in a Glamour interview. "The Internet bullies are awful. I could post a photo where I feel good, and 500 people would comment about how fat I am, and that I am disgusting. Every article about me on a red carpet always had to do with Ariel Winter's Crazy Cleavage!"
There was so little she could wear too that was age-appropriate for a young girl her age. "I didn't really have an option other than to wear fitted clothes. Everyone would say, `Why is she dressing so mature? That's so inappropriate for her age!'" I understood what they were saying. But it's not like I wanted to pick out those inappropriate dresses. It's just that I didn't really have another choice."
Her breast reduction story has helped a lot of young women find the courage they needed to take charge of their own lives. "There was some good that came from telling my story. It's something I did to better my life and better my health and I think that can benefit a lot of young girls. I feel more happy with myself than I ever have."
# 2: Jillian Michaels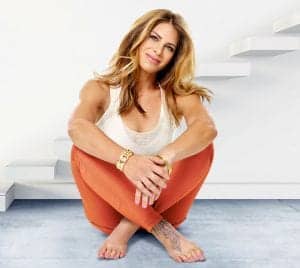 • Fitness guru Jillian Michaels went under the knife at the age of 16, when she got a rhinoplasty to stop all the bullying and name-calling she was subjected to on account of her nose.
"In eighth grade, I weighed 175 pounds and my nose was the size of a softball," she told Parade's Healthy Style magazine. "Once, I was sitting at lunch and got surrounded by a bunch of kids who let me have it about how ugly I was — my unibrow, the size of my nose, the fat rolling over my jeans. It was pure hell. My mom had to pull me out and put me in another school."
To this day, the former Biggest Loser trainer maintains that the rhinoplasty changed her life. "Not to say you should let your physicality define you, but there are some things that can make people feel really insecure. So, if there is something you want to fix that allows you to feel a little bit more confident, I support it… It's all about doing it for the right reasons."
# 3: Lisa Kudrow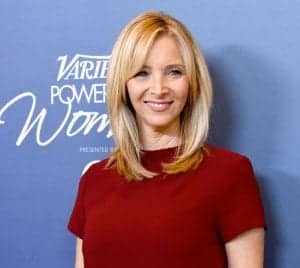 • Phoebe from Friends is another star who was preyed on by her peers for the shape of her nose. And still believes that the nose job she got as a teen was a decision that preserved her inner confidence about who she really was, and where she could potentially be. "I went from, in my mind, hideous, to not hideous," she says. "I did it the summer before going to a new high school. So there were plenty of people who wouldn't know how hideous I looked before. That was a good, good, good change."
# 4: Anna Faris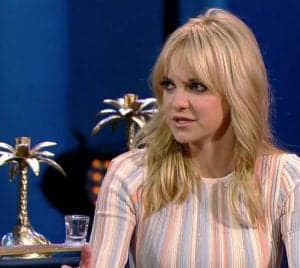 • The Overboard remake star used to be somewhat leery about breast augmentation surgery.
She had negative A-cups, which gave her a negative body image, but the idea of "caving in to the man" to fulfill his Neanderthal dreams of what a woman should look like always held her back. "I kept thinking, `Am I betraying my own gender by doing this?'" she confessed in a recent Women's Health interview.
Well, finally she has had them done – and for a reason that was entirely her own. "It came down to a really simple thing," Faris said. "I wanted to fill out a bikini."
The decision had not only left her feeling "awesome", it has also made her re-think her old standpoint on plastic/cosmetic surgery to correct perceived imperfections in a woman's body.
"I wish that we [women] were more supportive of each other," she said. "I think people should be able to do whatever they want, whether it's getting braces, bleaching their hair, getting extensions, getting a boob job, getting vaginal surgery or getting a nose job."
# 5: Tamra Judge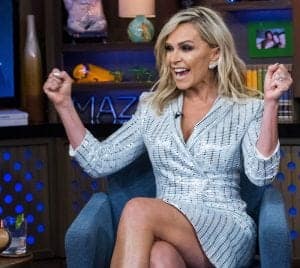 • The 49-year-old, Real Housewives of Orange County got an eye tuck and a lower face lift – and doesn't care who knows about it.
In fact, she showed off her amazing results just two weeks after her surgeries on Watch What Happens Live and took to Instagram, saying: "I'm open and honest about it because I want women to know that everyone gets old, even people on TV. There is nothing wrong with growing old gracefully if that's what you want. It's just not for me! I like to keep it real!"
# 6: Nicole `Snookie' Polizzi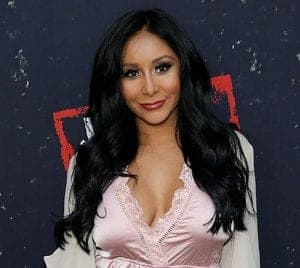 • Nothing's too personal or off limits when it comes to this former Jersey Shore star. She's never made a secret of her rather unorthodox attitude to life, and even won some grudging admiration from the anti-Snookie camp for the way she celebrates both her wins and her losses in the full glare of media.
Her lip enhancement experience didn't go unremarked either. Accompanying a picture she posted on Instagram of her sexy, new pout, Snookie wrote the following caption: "First session of lip plumps and it's just fabulous. I've always hated my thin lips and never thought I had the [guts] to get needles in my lip to perfect them, but I did! Trust me girls, I was terrified to get my first 'procedure', but it wasn't terrible at all! And I hate needles! I love my 'natural beauty' but being able to enhance my lips to make me feel better about myself is life."
# 7: Patricia Heaton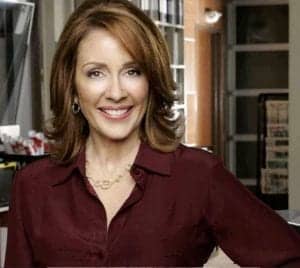 • "I had four C-sections and my stomach looked like the map of the world," says the 60-year-old, Everybody Loves Raymond actress about the Mommy Makeover she gave herself with a tummy tuck and a breast reduction. "My breasts were hanging down to here from breastfeeding those babies, and my nipples were like platters… I was really in the prime of my career, so [the surgery procedures] just felt better and made me more confident."
# 8: Khloe Kardashian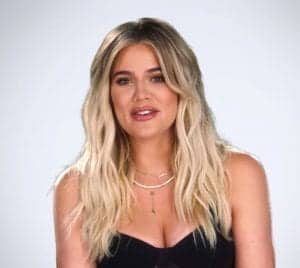 • Not so long ago, Khloe Kardashian had to weather a media storm about a nose job she had allegedly had. But the reality TV celeb, who had readily owned up to minor corrections like face fillers and stuff, hotly denied the charge. Her nose probably spread because of fat pockets that developed while she was pregnant, she apparently said, but they disappeared once she lost weight.
But Kardashian has made it very clear that she has nothing against surgery in principle. She recently went on Instagram, confessing that though she relies on make-up to straighten out her nose, she thinks about getting a nose job every day. "Plastic surgery should be viewed almost like make-up, because we're all putting on a mask basically every day, anyway!"