Microneedling and Photorejuvenation Intense Pulsed Light (IPL) treatment  are two of the most effective treatments to assist with a variety of skin conditions including acne scarring and can be a positive addition to your skin care routine. Wondering which acne treatment is right for you? We are going to discuss the benefits of micro-needling and IPL to help guide your decision.
How Does Microneedling Work?
During an automated micro-needling treatment, our Master Aesthetician uses the Bellus Medical SkinPen to create thousands of micro-injuries in the dermis of the skin to encourage the skin's natural healing process. This leads to an increased production of restorative collagen and elastin, helping achieve a smoother complexion free of scarring. Learn more about Micro-Needling.
Photorejuvenation IPL Treatment
Photorejuvenation with the Palomar Icon™ effectively reverses hyperpigmentation in skin with minimal down time using intense pulsed light (IPL). IPL treatments target specific areas of discoloration in the skin without impacting the surrounding areas. Learn more about Photorejuvenation. 
Determine Which Acne Treatment is Right for You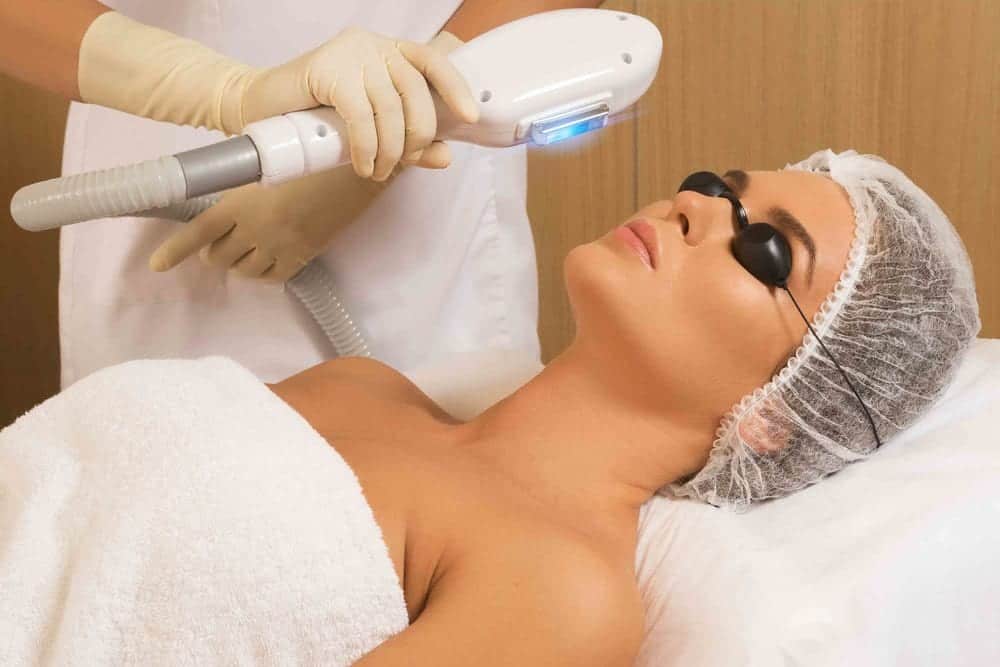 Determining which acne scar removal treatment is right for you will depend on your type of acne scarring. There are two main types of scarring that can appear after an acne breakout – post-inflammatory hyperpigmentation (PIH) and depressed scarring.
Post-Inflammatory Hyperpigmentation is one of the body's natural protective response to inflammation from acne, and results in discoloration of the skin due to the overproduction of melanin.  This leads to red or brown spots left on the skin even after the acne has healed.
Best Treatment Option: IPL
IPL treatments are ideal for those managing discoloration in the skin as a result of acne scarring. Because this procedure targets different chromophores in the skin, it is able to precisely target areas of discoloration to target vessels and brown spots for more even skin. After a photofacial, you can expect to see redness, swelling, and darkening of brown spots to resolve within one week.
IPL Treatment tips:
For best results, a series of 3-5 Photorejuvenation treatments spaced 3-4 weeks are recommended.
Depressed Scarring is associated with cystic acne, and occurs from a loss of collagen when acne develops deep within the skin. This loss of collagen results in depressed scars that sit below the skin, changing the skin's texture.
Best Treatment Option: Micro-needling
Because micro-needling is clinically proven to stimulate collagen production in the skin, it is the recommended treatment for those suffering from depressed acne scarring that has compromised the texture of the skin. Micro-needling can help rejuvenate the skin's texture, resulting in smoother, tighter skin. After your micro-needling treatment, you can redness of the skin for 2-4 days.
Micro-needling Treatment Tips
For best results, a series of 2-3 micro-needling treatments spaced 6-8 weeks apart are recommended.
It is important to consult a skincare specialist to assess your concerns and determine which treatment will help you achieve your desired results.